Jethro Marles Biography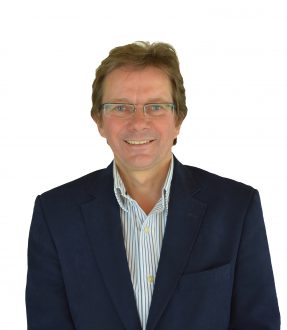 Jethro's in-depth knowledge of the jewellery trade is built on a career which started in the late 1970's and encompasses all aspects of the jewelled arts.
Jethro was born and raised in Devon, attending Torquay Boys Grammar School during the 1970's. A keen downhill skier, he became England's youngest qualified skiing instructor aged 17 and had a brief career teaching in the French Alps.
In 1977 Jethro joined Sotheby Bearne, a branch of Sotheby's operating in the South West of England.  Starting as a saleroom assistant, he quickly developed a keen interest in jewellery. Working with some of the worlds leading jewellery experts, he was soon undertaking  valuation work throughout the UK, assisting with National and International jewellery auctions.
In 1979 Jethro became Head of the Jewellery department for Sotheby Bearne and studied other aspects of the jewelled arts, including gold boxes, gold coins, pocket watches, wristwatches, objects of vertu, English and Continental silver.
'Quite honestly, I didn't know how lucky I was', says Jethro, 'I was 20 years old and learning from the worlds leading experts of the day. Tina Millar taught me about pocket watches,  Peter Hinks gave me insights into the world of fine jewellery and Peter Waldron, tips on antique silver. I travelled the world, met some of the wealthiest collectors, the most influential dealers and learned how the circle of trade was completed.  One such meeting was with world renowned watch maker George Daniels. He was holding court in a hotel bar in Geneva, surrounded by a small group of people hanging on every word.
George had recently undergone surgery for throat cancer and was speaking  disjointedly with gulps of expelled air. Despite this, he was the one doing most of the talking and I too ended up listening intently to his words of wisdom. By the end of the evening, I had been inspired to  to try my hand at jewellery making'.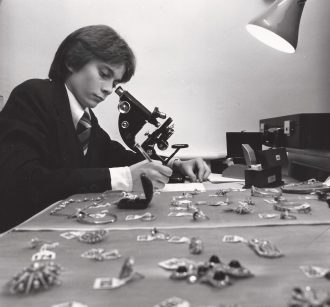 In 1981, Jethro took up jewellery making as a hobby, learning the processes and techniques required in the art of the goldsmith. This new found knowledge, not only enabled  him to create jewellery from scratch, but helped him to gain a more 'forensic' approach to jewellery identification and valuation.
In 1982, Sotheby's reduced its business operations within the UK and Bearne's auctioneers once again became an independent auction house. Jethro became head of the jewellery and silver departments, encompassing watches, gold coins and objects of vertu including works by Fabergé.
In 1992, Jethro became a Director of Bearne's, but after five years stood down to launch Jethro Marles Trading Company, the business which embraces the trading name Jethro Marles Jewellery.
T.V.
When Jethro launched Jethro Marles Trading Co and Jethro Marles Jewellery in 1997, he decided to  have a go at  'doing T.V',  as he puts it, to raise his public profile.
"After a few phone calls and a couple of meetings, I found myself appearing on a programme for Westcountry TV called 'Treasures' – blink and you'd miss me, but this introduced me to the lovely Jill Louri, Melanie Leech and their team at Two Four Productions in Plymouth. Next thing I know, I'm on daytime T.V for channel 4, working on a programme called 'Collector's Lot' which ran for four years.
Following this I made a few appearances on the BBC's Flog It programme, but its been a while since I was last asked to work in front of the camera.
PERSONAL LIFE
Jethro met his wife Jennie when he was 15 and she was 14 years of age and they've been together ever since.
'We met on the artificial ski slope in Torquay, where I was working as an instructor',  explains Jethro, ' I helped her on with her ski boots and said "this is just like Prince Charming helping Cinderella on with her glass slipper", she wasn't that impressed, but I knew she was the girl for me the moment I saw her!'
Married in 1980, they have two children, Jethro Jnr and Lucy.