Natural pearls
The value of natural pearls remains at levels last seen a century ago' says jewellery expert Jethro Marles. From £500 for a single string of small pearls to millions of pounds for large fine examples, anyone thinking of selling natural pearls needs up to date advice. Jethro Marles transacted  the two-string pearl necklace illustrated below for a quarter of a million pounds.
Advice on pearls.
Jethro Marles can examine your pearls and offer his opinion without charge. We can arrange for laboratory examination of your pearls to confirm if they are natural, cultured or a combination of both. Contact us to arrange for Jethro Marles to examine your pearls.
History of natural pearls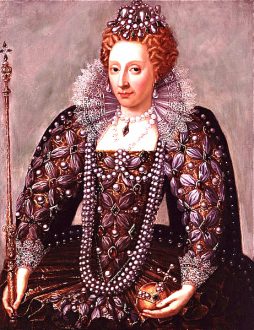 In the 16th century, the natural pearl was more highly prized than any other gem and was more costly than emeralds, rubies, sapphires and even diamonds. The pearl was used as an expression of wealth and power by the likes of Elizabeth 1st who was often portrayed adorned with the gem. As recently as 1917, jeweller Pierre Cartier exchanged a natural pearl two-string necklace for the Fifth Avenue mansion that is now the Cartier store in New York. At the time, the premises were valued at $1 million. The value of natural pearls then tumbled as a result of the stock market crash, the great depression and the development of man-induced cultured pearls.  In 1957 the 'Cartier' necklace was sold at auction for just £157,000.
Today, there are more variations of cultured pearls available than ever before with something to fit every pocket, taste and style. Despite this, the price of natural pearls continues to be buoyant, fueled by demand from the newly rich in  India and China .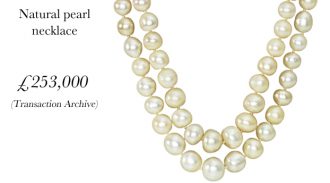 Today, a single string of good quality 10.0mm freshwater cultured pearls might set you back around £500 and expect to spend £10,000 if they're South Sea cultured pearls. But to buy natural salt water pearls of the same size,  like the ones our great grandmother's wore, the price is more likely be nearer £200,000.